We can help you with your full granola and cereal production lines, from ingredient hoppers to cooler outfeed – including oven, dry and wet mixing vessels, both new and reconditioned equipment.
We combine a portfolio of machines used by breakfast cereal producers worldwide with the knowledge and expertise to combine them into systems producing virtually every kind of ready to eat breakfast cereal cereals and snack products.
We support our customers throughout the life of each piece of process equipment. Beginning with product and process development trials in our product development, continuing through plant design, supply and installation – finally providing a full range of customer services including spare parts and equipment upgrades.
---
RKL specialise in Cereal & Granola Production Equipment
There is significant growth potential in the bar market, with room for new products in the health, diet and indulgence sectors. In the health sector, there is a particular interest for products that marry a healthy image with taste and visual appeal. In the non-health sector, not everyone wants 'worthy' food throughout the day, and bars bring an element of automatic portion control that makes them acceptable within the framework of a balanced diet. The key to sustained growth and market share is to continually add interest and variety.
RKL offers proven equipment that enables imaginative manufacturers to extend their product range. A key factor in differentiating bar products is baking. This allows the development of flavours, colours and a variety of textures not achievable with cold forming techniques. Baking adds interest to the sector and is likely to increase in popularity as consumers' tastes in bars develop and they look at products offering greater taste and variety, without sacrificing the health or convenience benefits.
For further information on out cereal and granola making equipment, please call us on 0161 477 9192 and we'll be more than happy to help.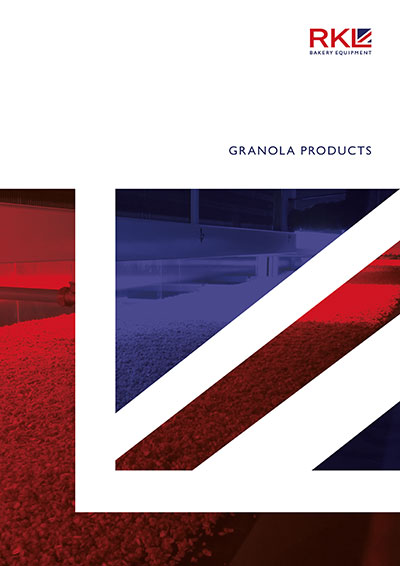 Download our Granola equipment brochure here