Granulators
Granulator machines are used to form clusters for granola cereals of varying sizes
The Granulator machine has culminated, over many years of development, to provide users with an extremely versatile, high performing, reliable and easily maintained machine. A machine is a separate unit either permanently fixed on leveling feet or mobile on castors for easy removal from within an incorporated production process line. The machine is constructed entirely from stainless steel and without crevices. The motor is IP65 rated; therefore the whole machine can be washed down without fear of ingress of dust or water.
The product cluster sizes are dependant on the internal grid size fitted to the machine, these can be changed very easy by means of a quick release changeover and varying sizes can be supplied to meet the customer's requirements.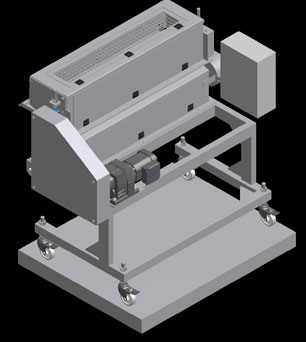 ---
CEREAL BAR SLITTING CUTTERS
Slitting cutters are used to cut cereal bar products on the oven band
Features include:
Various bar widths and quantities custom manufactured to clients needs
Variable speed control for accurate cutting
Manual/Automatic raise and lower facility option available
Quick size changeover of cutters
Fully manufactured in stainless steel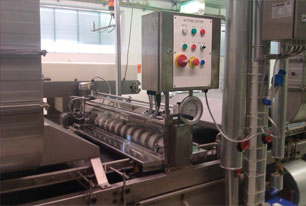 ---
Cereal bar GUILLOTINE CUTTER
Guillotine cutters are used to cut cereal bars to length, with consistent accuracy
We can supply pneumatic, ultrasonic, or mechanical type guillotines depending
on the customers budget.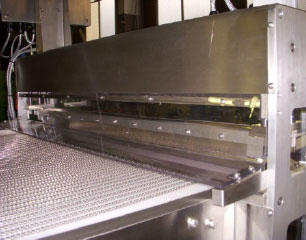 ---
Browse by: