Mixers and Blenders can be supplied with a broad range of capacities, either new or reconditioned if available
If a turnkey project is offered then we would recommend or supply a mixer suitable for your requirements and product, giving you the flexibility to handle a diverse range of ingredients. When choosing a mixer for granola products care must be taken to make sure the mixing action is gentle to reduce particulate destruction thus maintaining product structure and quality.
We pride ourselves on supplying the correct equipment for the perfect result.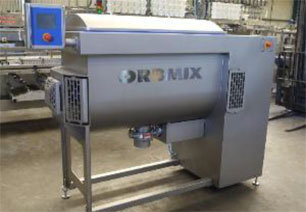 ---
Browse by: